Interactive Board & Tools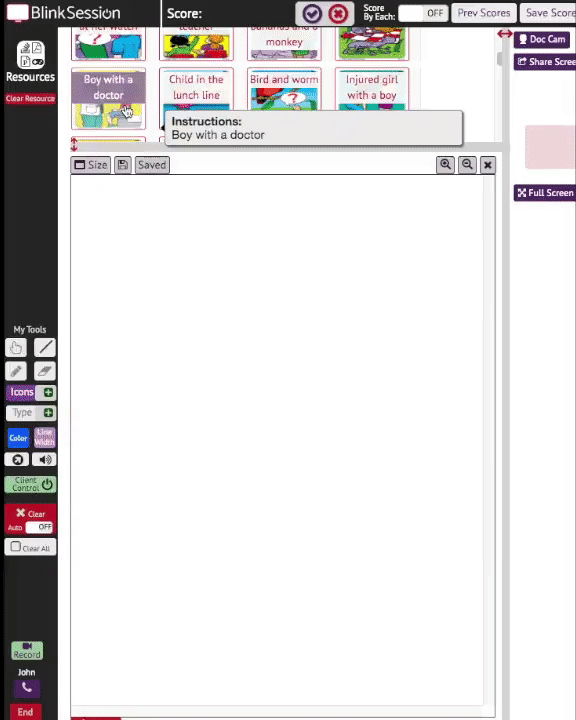 With Blink Session, the ability to create interactive, goal-reaching, and fun sessions is built in. Leave screen-sharing behind. The custom-designed white board allows you to point, draw, type, and use more than 4,800 built-in movable icons (emojis).
Use the white board on top of any of your resources (card sets, pdfs, etc.), screen share, or even videos, or you can use it by itself. We even give you the power to control which clients or students in your session can draw. And the best feature: save and load saved boards securly from the cloud. On top of that, bring up a spinner and game sounds to increase the fun with your younger clients.