Join by Link or Client Portal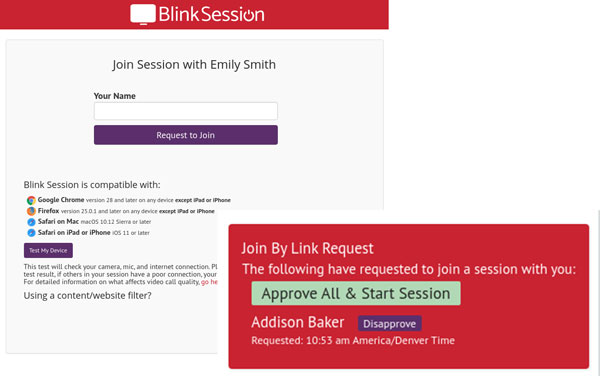 Blink makes it super easy for your clients to join sessions. If you are on a plan with "Client Portal", they simply login to their account and click Start Session. It's that easy.
You can also use the Join by Link option. Each provider (staff) user is assigned a unique JOIN-by-Link. No wasted time and confusing with a different link for every session. With Blink, your link never changes. All you need to do is give your clients that link, or even better, add it as the "location" in your calendar app or put it somewhere else easy to find.