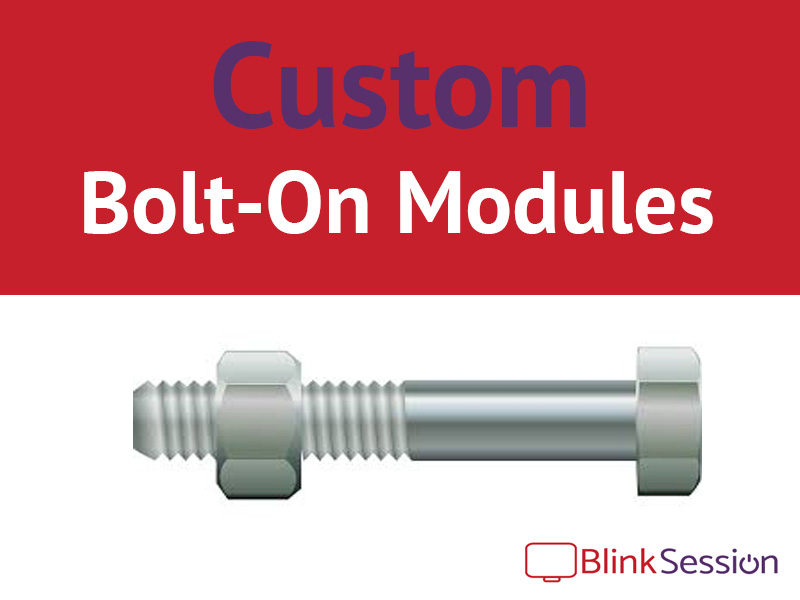 The best of both worlds: The reliability of Blink Session's core software with custom bolt-on modules built for your organization. Every organization is unique and sometimes those extra features can help save time and increase efficiency. Many companies that need custom solutions look to build an entire platform from the ground up, but this often ends up in lost money and unreliable software.
With our custom modules we can develop a function and or feature that bolts on to Blink Session's core software. This will not only save money over developing a custom platform, it will allow your company to enjoy the reliability and support of our core software. Our White-Labeled option allows companies to have Blink Session software branding to their colors, logo, and domain name, but some companies need more. Maybe a custom reporting or invoicing module. Whatever it is, we are here to discuss your organizations unique needs.
To discuss how we can meet your needs, contact us.